Ugh, Daylight Saving Time. I'll just refer you all to my post on why DST is bad from about a year ago.
Oh heck, I'll link you to a couple other articles on the topic.
The first batch of 28c3 tickets sold out 3 minutes after being made available. 800 tickets. 180 seconds. All I was able to do was fail at refreshing the page since their servers got seriously DoSed by all the would-be Congress-goers. For the first two minutes, I couldn't even open a socket to the presale website, and then I got a bunch of 502 Bad Gateway errors after that. When the system finally managed to reply to me, it was clear that there were no tickets available. I was sad.
I went to lunch at a sushi restaurant in downtown Berkeley. They had this absolutely amazing baked salmon roll - it was baked salmon with some sort of mayo-based sauce and masago atop a roll containing crab, cream cheese, avocado and asparagus. It was one of the most delicious things I've eaten in recent times.
When I got back to my apartment, I figured I'd seek more information about what the heck had happened with the 28c3 tickets from more official sources (when I left, their blog was also down, probably due to DoS). The comments confirmed that the batch of tickets was indeed sold out. Then I logged into the 28c3 talk submission page, just for kicks. I hadn't received any email from the organizers, and I'd read that speakers had already been contacted.
But then I saw this: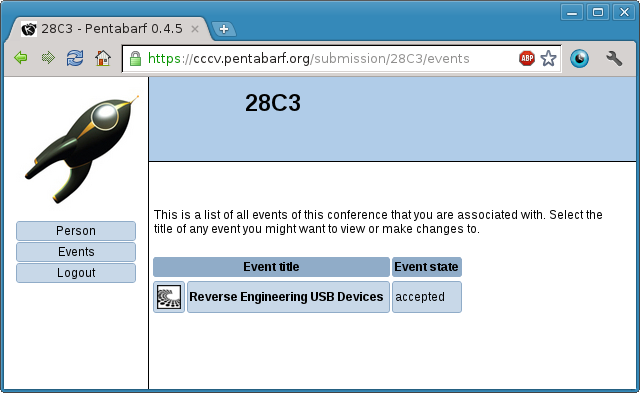 And I clicked on it, and saw this: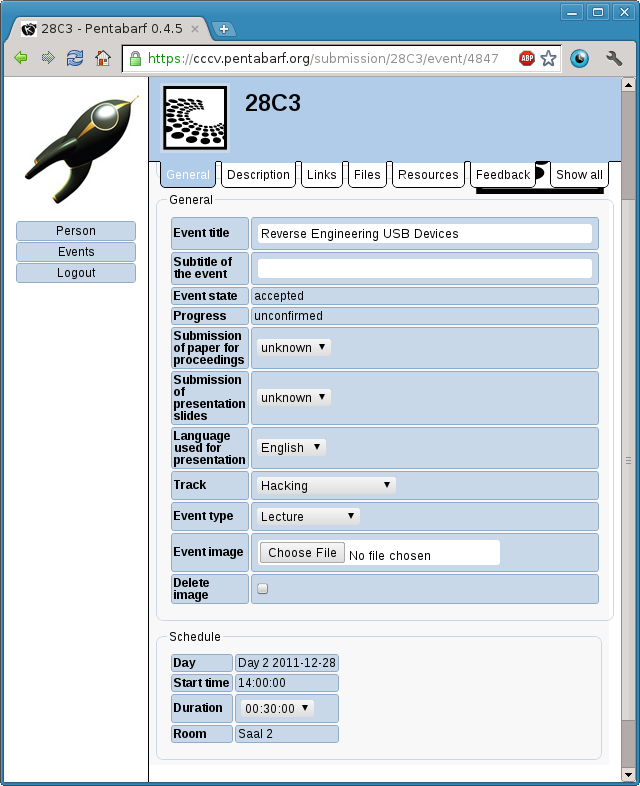 So, uh, I guess I'm going after all, and I'd better start preparing that talk soon!