Shortlog - a log of everyday things
My laptop's backlight went out again today, and stayed out. This was quite unfortunate, as I was expecting my laptop to last me a good while longer. So, since I had planned to spend my Monday with a functional laptop (since the Qualcomm Innovation Fellowship app is due tomorrow ahhhhhh!), I spent a couple hours with the best screwdriver I've ever used, and tore my laptop apart. Wouldn't you have done the same? :D
A couple pics: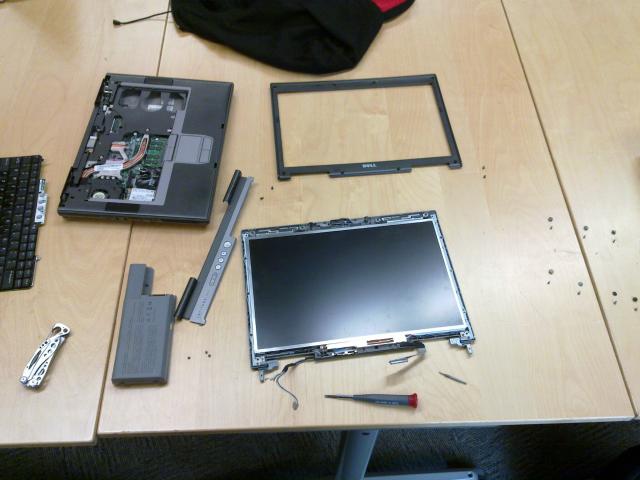 Laptop in pieces on the table.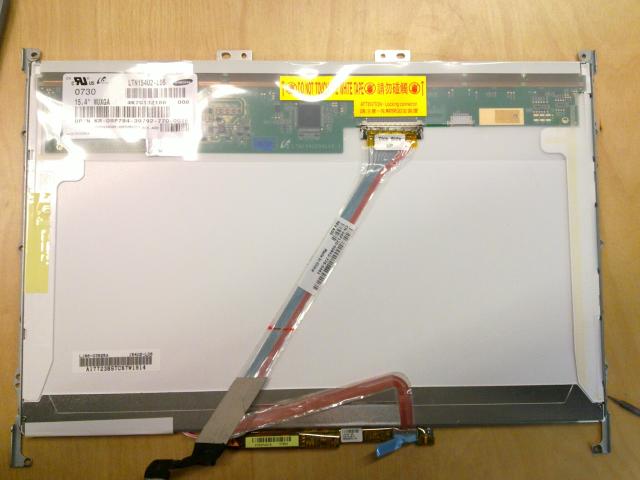 Backside of the monitor, once removed from the chassis.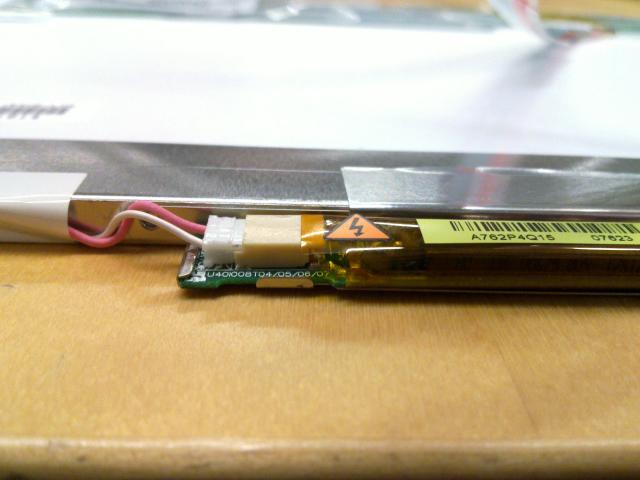 Close-up view of the high-voltage backlight power connector that I disconnected and firmly reseated.
I put it back together, and boom! Backlight was back, and I could use my laptop once more. It wasn't how I had planned to spend my Monday, but it certainly beats being out a computer.